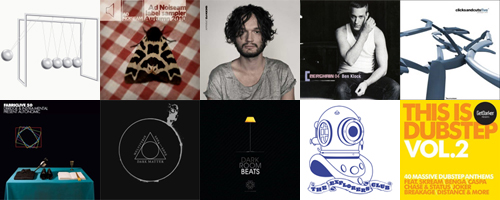 In this first set of articles celebrating the Best of 2010, we tip our hats to our favorite compilations. Here's to all the great picks by the labels, DJs, and selectors across the globe, featuring our favorite genres in theme centered mixes and compilations. Head bopping, dance and club oriented genres, such as techno, drum'n'bass and dubstep continue to dominate these selections – these styles are best explored in a continuous progression form, where the evolution of the mix is the art-form itself. Individual 12″ and digital EPs are compiled to give you a perfect cocktail, with all of the delicious ingredients, and an umbrella on top. If you are new to any of the genres covered, perhaps this is your chance for a taste. Salut, kanpai, and le'chájim!
the following entries are listed in alphabetical order
14tracks – Techno: In Perpetual Motion (Boomkat)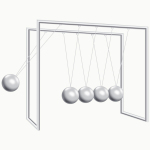 Although not exactly a compilation released by a record label, this bundle of tracks selected by Boomkat online music store, under their 14tracks series, collects an excellent set of tracks, mutating the techno genre into a vast range of sub-styles and more. And that's what a great compilation is usually about! Featuring a digital selection of rare 12-inchers and remixes from Marcel Fengler, Planetary Assault, Ben Klock, Mike Dehnert, and Delta Funktionen, Techno: In Perpetual Motion gives the listener a great sample of the genre's position in time and place of today's evolution of this genre. While you're on a site, be sure to drop into your cart other bundles. We recommend you expand your horizons with Between the Wires, An Industrial Fetish, and Rendered Silence, among the many recent ones…
Ad Noiseam Label Sampler – Autumn 2010 (Ad Noiseam)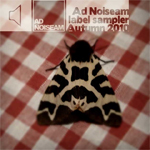 Seriously, what could be better than free music? Wait, I know – how about a free compilation packed with top notch tracks from all of our favorite artists!  I wish all of the labels did this! Ad Noiseam got it right! Introduce the listener to its output with this free collection, and then you don't have to woo them with pretty adverts – the music speaks for itself! Here is a selection of 13 banging tracks spanning cinematic IDM, broken beats, abstract d'n'b, dirty dubstep, and even breakcore from Subheim, Broken Note, Matta, Igorrr, Bong-Ra, Enduser, and of course Hecq, Roel Funcken, Mothboy, Detritus and even Black Lung! Solid selection featuring teasing tracks from recently released albums, plus a a video! If you dig this, you can upgrade this release to 320kbps for only 5.00 €.
Apparat – DJ-Kicks (Studio !K7)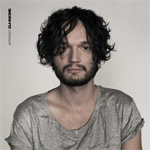 Studio !K7 pretty much started on the platform of their successful DJ-Kicks series. In 2010, the Berlin based label released four mixed compilations from Juan MacLean, Kode9, James Holden and Apparat. It is the latter 24-track trip through some abstract, tech-housy, breakbeat and minimal beats that got our attention. Sascha Ring not only demonstrates his flawless abilities to mix up some of the most varied in genres, but he also shows off his impecable taste as a master selector. Throughout the mix, Apparat showcases his favorite tunes, traversing artists such as Telefon Tel Aviv, Oval, Thom Yorke, Tim Hecker, Autechre's remix of Scorn, Four Tet's remix of Born Ruffians,  as well as some of his own tracks. Great selection and an excellent mix!
Ben Klock – Berghain 04 (Ostgut Ton)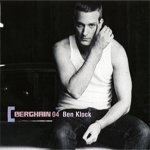 For its fourth installment of mixes celebrating the Berlin based Berghain nightclub, Ostgut Ton (the club label), has invited one of its favorites, to drop a heavy compilation, ready to shake out the hollow concrete walls of any subterranean dwelling. Guiding you through nineteen tracks of minimal house, techno and dub beats, Ben Klock effortlessly transitions between Junior Boys, Martyn, Roman Lindau, ACT, Rolando, Levon Vincent, and of course Ben Clock himself. There are no highs or lows on this release, just an hour of pounding, mind cleansing, and hypnotic beats, that are meant to possess your body, and move you relentlessly through the night. Be sure to check out the first three installments with André Galluzzi, Marcel Dettmann, and Len Faki.
Clicks & Cuts 5.0 – Paradigm Shift (Mille Plateaux)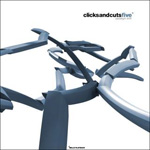 The influential German label that introduced us to the genres like click-hop and glitch-pop returns with its fifth installment of the Clicks & Cuts series, subtitled Paradigm Shift. In 2004, Mille Plateaux went into hiatus, and now, six years later, it returns with a selection of fresh and glitchy sounds. Many new and familiar names appear on this compilation, like Kabutogani, Aoki Takamasa, Kiyo, Gultskra Artikler and of course, Ametsub! The release strives to deliver music ranging from "minimal clicks to IDM-/dub-ish tracks via ambient and sound art to the artcore and organic extremes". We really hope that this is not a desperate attempt to jump start one of our dearly missed labels, and that in the years to come, we'll be treated to more delicious sounds.
D-Bridge & Instra:mental Present Autonomic – FabricLive. 50 (Fabric)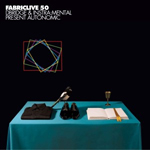 Compiled by Darren White (aka D-Bridge) and Alex Green & Damon Kirkham (collectively known as Instra:mental), the sound of the 50th installment in the FabricLive series, travels from the depths of deep and vocal micro d&b, to hip-hop influenced dubstep and smoky intelligent downtempo. Inspired by their Autonomic club night and podcast, the mix takes that club sound into the spacey head-nodding lounges and air tight headphones. Featuring a wide roster of artists, mostly from the Exit and NonPlus+ labels, we are treated with top notch selections from Consequence, Distance, Alix Perez, Vaccine, Scuba, Meleka, Skream, Genotype and of course, D-Bridge and Instra:mental. One of our favorite compilations featuring previously unreleased tracks!
Dark Matter: Multiverse 2004 – 2009 (Multiverse)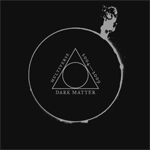 This 24-track double disk unmixed compilation, packs a solid punch, thrown deep beneath the ribcage of the bass deprived souls. Multiverse, a Bristol-based studio and publishing warehouse, is an umbrella label with holdings on Kapsize, Earwax, Caravan, Subtext and the celebrated Tectonic. As such, Dark Matter: Multiverse 2004 – 2009, celebrates five years in dark and bass-heavy branches of all that is dubstep. Here is a selection of wobbly warrior wagers, ranging from Tectonic label boss, Pinch, to the man behind Caravan, October. The compilation kicks off with an excellent opener from Vex'd, and careens across all of the usual suspects, like Skream, The Joker, 2562, Emptyset, P Dutty, and The Body Snatchers. A great intro for the uninitiated to the label.
Dark Room Beats (Aleph Zero)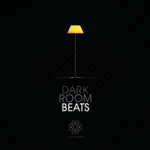 Israeli downbeat and ambient dub label, Aleph Zero, operated by Yaniv Shulman and founder of isratrance.com, Shahar Bar-Itzhak, may not have put out many releases this year, but it surely secured a spot on this feature, with their Dark Room Beats compilation. Continuing in their tradition of quality vs. quantity, this 13 track release features some of our favorite psyDM, psychill, psybient and psy-everything tracks of the year. With contributions from Krusseldorf, Omnimotion & I Awake, Vataff Project, Hiberation, Aligning Minds, Robert Rich, Minilogue, and of course, Shulman himself, the compilation aims to create an "autonomous sonic space", designed for chilled out late nights, discerning ears and open minds. Really enjoyed this voyage.
The Explorer's Club (LoAF)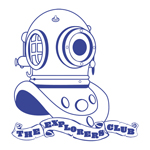 Lo Recordgings' experimental offshoot, LoAF (Lo Alternative Frequencies), launched a new series this year, titled Explorer's Club. Although each digital release is only 2 to 3 tracks in length, the entire series is available via a Subscription Survival Kit, and for the purpose of this writeup is considered as one amazing compilation release. Covering leftfield, folk, experimental, ambient, and modern classical, this cross genre series goes beyond the borders of stylistic boundaries, and travels across the globe to bring you some of the most delicate recordings to date, from Peter Broderick, Ryan Teague, Janek Schaefer, Hauschka, Nils Frahm, Jóhann Jóhannsson, and many new faces. Jump on board, join the club and let the folks behind LoAF take you on a memorable ride!
GetDarker Presents This Is Dubstep Vol.2 (GetDarker)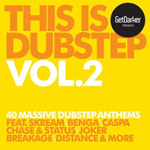 Feel like you missed an entire year of dubstep and need something to catch you up? Or maybe you're sick and tired of hearing the name of the genre and want to finally hear what it's all about? Well, look no further, because this double disk release will fill plenty of hours with some of the rising and well known stars of dubstep. The second volume of this compilation series from GetDarker features 40 massive tracks featuring Breakage, Skream, Benga, Distance, Cyrus, Caspa, Joker, Ruckspin & Planas, Ikonika, Sub Focus, MRK1, and many others! The digital release contains two bonus nearly hour-long mixes by DJ Darkside. It may not introduce the die hard fans to many new faces, but it surely collects the year's top hits – and that's what a great comp is supposed to do anyway.