Here are ten more entries to complete Headphone Commute's 20 Compilations and Mixes of 2009. I've been trying to get these off of my chest for a whole year! Now that I'm finally sharing these recommendations with you, I feel much better. There is an amazing selection of music below, spanning across a variety of genres such as downtempo, psybient, modern classical, experimental, ambient, dark and crunchy IDM, dubstep, and everything in between!
If you've missed the first half of this article, make sure to read 20 Compilations and Mixes of 2009 [part 1].

Hope (Fluid Audio)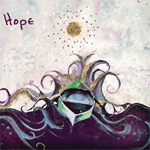 Hope is the very first release by Fluid Audio, an offshoot of Fluid Radio, a UK radioshow, podcast, and an e-zine. And for the label's opening, the compilations kick off with 13 tracks across some very established artists in the electronica, psybient, and downtempo scenes, including Hol Baumann, Digitonal, Ishq, Bersarin Quartett, and James Murray. The music on Hope revolves around the concept of positivity and "the alleviation of strife through the creative translation of emotion into sounds sent to soothe (and) images formed to inspire". The contributing artists were asked to create compositions interpreting their definition and embodiment of "hope". And with 50% of all the sales contributing towards a charity for homeless children in Latin America, Toybox, you can't help but feel hopeful that the music may be the answer to all the problems in our heads.
Imaginary Friends (Ultimae)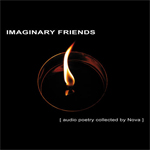 French downtempo and psybient label, Ultimae Records puts together a thematic collection of eleven tracks centered around the child's ability to create tutelary companions. To some of us, Imaginary Friends eventually turn into the stories we tell each other when listening to music. Music that surrounds us during solitude, loneliness and isolation. This is a product of sound geared specifically towards the headphone experience during those personal moments. In a sense, this compilation becomes an "audio poetry" piece. Sharing the label's vision for the project, the selection of contributed artists include Rena Jones, offthesky, Cell, Hol Baumann, James Murray, Solar Fields, and the label's owner, Aes Dana. This is a marvelous collection of tracks across the range of mind altering genres with a touch of glitch, modern classical, and ambient.
Mary Anne Hobbs – Wild Angels (Planet Mu)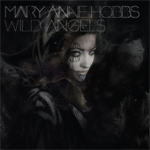 I wouldn't be spilling any secrets here if I told you that an English DJ, radio personality and music journalist, Mary Anne Hobbs, has been a hot item for more than a few years now. In 2006, Planet Mu picked up Hobbs for a dubstep compilation, titled Warrior Dubz. Two years later, she released Evangeline mix on the same label. And now, Wild Angels compiles some of the best artists across the palette of genres. Opening up with Mark Pritchard she sets the stage for a moody trip, which eventually rolls over to bass and grime with artists like Untold, Starkey, Rustie and Nosaj Thing. The compilation is sprinkled with many abstract hip-hop tracks, among them appearances by Hudson Mohawke, Tranqill and Architeq. This is quite a trip across the styles, including of course dubstep and glitch. This unmixed collection of 19 tracks is bound to mark the next chapter of evolution in electronic music. Jump on board.
Miwak Twelve (Hymen)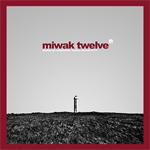 It's time for Hymen Records to flaunt its wares. A German sub-label of Ant-Zen, Hymen has been tickling my eardrums since the late 90s. Miwak Twelve is a double disc compilation celebrating the label's 12th year, featuring 33 tracks by 33 projects. This is a monster of a release, covering electronica, IDM, breakbeat, ambient, dubstep, and a kitchen sink smashed in a blender! Just follow a sample of this lineup: Somatic Responses, Nebulo, Deru, Black Lung, Lowfish, Architect, Dryft, Hecq, Ginormous, Snog, Crunch, Keef Baker, Blackfilm, Wisp, Mad EP and so many others! Whew! Get ready to be introduced to the label's new faces, and get blown away with the opener of the second disc from Combustion. Don't miss this amazing release. Own it, hear it, and know what makes Hymen one of the leading labels in electronic music today!
One Dub (Interchill)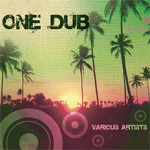 Canadian based downtempo label, Interchill Records, compiles a selection of sound evolved from the original roots of Jamaican reggae. The 15 track unmixed compilation features tracks from artists around the world, including Italy, Poland, New Zealand and Canada, taking the endless echo dubs to the next level. There is nothing psychedelic or dubstep about this – One Dub is about the next level of dub reggae with vocals and all. Sugar Minott opens up into world beats by Gaudi, followed by electronic treatments from Liquid Stranger. A few other known artists show up, such as Michael Rose, Luciano, and Dr. Israel. This is an interesting exploration of a genre, and a must for all followers of reggae influenced dubtronica. Perfect for hot summer car rides, with your windows down, and the wind changing direction with the bass waves. One love, one dub…
Pop Ambient 2009 (Kompakt)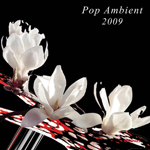 Every year, since 2001, the Cologne (Germany) based Kompakt label releases another installment in its Pop Ambient series. Curated by the label's co-founder Wolfgang Voigt, aka Gas, this is a collection of 12 tracks arranged to keep you warm throughout the cold winter. The 2009 edition features a delightful selection of artists beginning with Klimek and following through with Sylvain Chauveau, Jürgen Paape, Marsen Jules, Tim Hecker, The Fun Years and Voigt's collaboration with Jörg Burger. Wolfgang shows up on the compilation once more, this time under his Mint moniker. An excellent addition to anyone's collection of ambient and modern classical archives – especially if you already own the first eight volumes.  Make sure to also pick up the dance oriented arm of Kompakt with the double disc compilation release Total 10.
Rinse: 09 Mixed by N-Type (Rinse)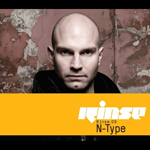 "Badman like good tings, badman like the best tings, as a matter of fact. Badman like to wear the best clothes, they like to umm… drive the best cars, they like to listen to the best music. So wherever there's a DJ that is happening, the rude boys… they're going to be there." This is the opener track Badman from Kryptic Minds, and from there on, Mark Newton, aka N-Type, takes us through 34 tracks of pure dubstep mayhem. All the "rude boys" are here – Headhunter, LD, Benga, Distance, Emalkay, Joker, Coki, Skream and so many others! This is the 9th installment from Rinse Recordings – a label from the pirate radio station rinse.fm. And it's a total winner for me – I only have to look at my play count to know that. Such evil grinding shizzle. My previous absolute favorite release from Rinse was its last year's Rinse: 06 by Plastician and who could forget the 2008 epic I Love Dubstep anthology?
Starkbass – A Continuous DJ Mix By Starkey (Lo Dubs)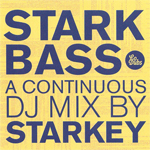 More bass for your cavernous head! Among the many dubstep mixes and compilations of 2009, A Continuous DJ Mix By Starkey consisting of 25 tracks really stood out. This is a dirty, wobbly, solid mix by a Philadelphia-based producer, Paul Geissinger, aka Starkey. The mix was tailored specifically for a pretty fresh label, Lo Dubs, an offshoot of San Francisco based Losonofono Records. Starkey opens up with a fun interlude, Trouble In Starkville Ep: 3, diving right into the usual suspects like Cardopusher, DZ, Drop The Lime, Raffertie, Zomby, Geeneus, Joker, and Stenchman. There are more than a few new names in the mix, mostly from the the label's 12″ output in the last two years. So this is a nice compilation to celebrate the underground West Coast sound, bridging a few bass categories, such as garage, grime, and dubstep, and a touch of hip-hop attitude.
Warp20 (Elemental) (Warp)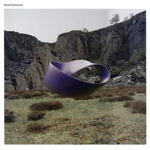 Is it possible for Warp Records to do anything wrong? OK, maybe there were a few bumps in the road, but this box set compilation, celebrating the label's 20th anniversary, should smooth out the ride. I've got the entire package, and let me just be upfront – there's way too much music on this release. The Elemental disc itself, although spread across 13 tracks, is a continuous mix of 65 tracks! Mixed by Osymyso, this is a trip across all of  Warp's stars, including LFO, Nightmares On Wax, Battles, Aphex Twin, Luke Vibert, Prefuse 73, Broadcast, Boards of Canada, Jamie Lidell, Harmonic 313, Seefeel, Grizzly Bear, Chris Clark, Squarepusher, Autechre, Plaid, Sabres of Paradise, and many, many more. This is a great example of where instead of writing about the compilation, I'm just better off listing the artists in the mix. A solid release to own for decades!
XVI Reflections On Classical Music (Point Music)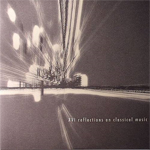 This compilation was a total surprise. I'll admit that I've never even heard of Point Music before – although I see that Philip Glass and Gavin Bryars released a few albums on this sub-label of London based Decca, which is in turn owned by the Universal Music Group umbrella. But back to XVI Reflections On Classical Music, which aims to compile selections from artists who have been part of a "silent revolution" in contemporary classical music – the genre I usually refer to as modern classical. And here are all of my absolute favorites: Hauschka, Sylvain Chauveau, Alva Noto + Ryuchi Sakamoto, Gas, Murcof, Max Richter, Ryan Teague and a contribution from Philip Glass and Gavin Bryars. It's no wonder that with a roster like that, my ear instantly perks up and my wallet opens like a reverse mousetrap (whatever that is). Thanks for Me Raabenstein, aka Slowcream, for making the selections!
HONORABLE MENTIONS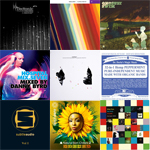 There's no way that I can cover every single compilation that made my rotations this year. Most labels that I follow release a yearly showcase of their artists, while some compile 12″ EPs into a mixed digital archive. What I can promise you is that the following are also worth your money. So be sure to dive into each one as time permits.
The below are listed in alphabetical order by title.
Black Operator (Symbolic Interaction)
Colorfield Variations (Line)
Ghostly Swim (Ghostly)
Hospital Mix.Seven (Mixed By Danny Byrd) (Hospital)
Little Darla Has A Treat For You V.27 Eternal Spring Edition (Darla)
Natural Born Chillers 2 (Aleph Zero)
Ninja Tune Big Dada Counter Sampler 2009 (Ninja Tune / Big Dada / Counter)
Runeology 4 (Rune Grammofon)
Subtle Audio Vol I (Subtle Audio)
Tectonic Plates Volume 2 (Tectonic)
`