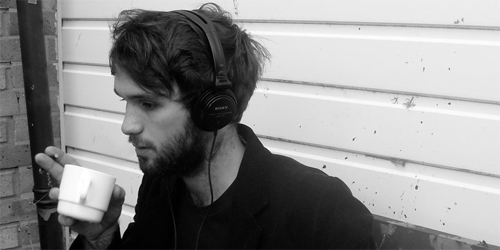 Having released music on labels such as Highpoint Lowlife, Phantom Channel, Dead Pilot and Hidden Shoal Recordings, the English composer Anthony Saggers, recording under the moniker Stray Ghost sends a unique Sound Postcard to readers of Headphone Commute. Named after the street where Saggers is staying while living in Paris, the recording is an entire tracks (instead of a usual minute-long snippet) and may even appear on his next full length album!
My apartment sits atop one of these enormous Parisian buildings and feels a little like being in a space-station, especially if you stay inside all day; my girlfriend's family have actually gone so far as to nickname it "Soyuz" after the Russian spacecraft. Depending on the time of day it can either be completely calm or filled with the drifting noise of angry Parisian drivers. Standing on the balcony you get an enviable view of the Eiffel Tower, which at night-time sparkles to life with thousands of tiny lights flickering to mark each passing hour… something I never get tired of seeing. I suppose that's the inspiration… that and old tapes that don't work very well any more; because that's always beautiful, and it reminds me of how I'm sure I'll see my memories of living here in a few years; beautiful, nostalgic and with some dust accumulating on the edges.
Stray Ghost – Aschenbach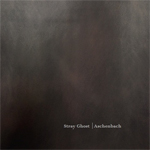 Meanwhile, Anthony Saggers managed to self-release another EP. Named after the main character in Thomas Mann's 1912 novella, Death In Venice, Gustav von Aschenbach, the single track 17-minute EP (it had to be chopped into two parts for bandcamp release), explores the space between the piano and gentle crackling of a record player. Incredibly minimal, honest and contemplative, the piece languidly flows from underneath Saggers' fingers on the keys, and lo-fi rustle and murmur. Drawing on the themes of death and sorrow, the melancholy undertones seem to trace the plot of the work without the words: confronting the final frontier of life, one must examine its duality, and choose between reason and passion. A beautiful piece worthy of a tribute to a great work of fiction.