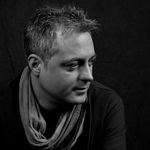 Today's Sound Postcard comes from Emanuele Errante, who recently has been profiled by Headphone Commute in our Interview with Emanuele Errante as well as review of his latest album on Karaoke Kalk, Time Elapsing Handheld. The following entry, as the title suggests, was captured in Ireland, on the lake of Kylemore Abbey (Lough Kylemore, Connemara).
As usual, sound is better than words (and sometimes pictures), so enjoy:
*Photography by Silvano Caiazzo.